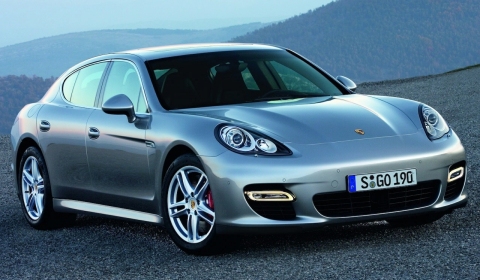 A brand new Panamera Hybrid is heading our way. According to Zercustoms, the new 2012 Porsche Panamera Hybrid will feature the same engine as the Cayenne S Hybrid.
This means the vehicle will be powered by a 3.0 liter supercharged V6 engine developing 333hp and an electric motor with an additional 47 horsepower. The total output of the hybrid four door-saloon will be 380hp and 580Nm (427lb-ft) of torque just 1,000rpm. Depending on driving conditions, the vehicle uses only one drive unit operating by itself or with both drive units working together. The 34kW electric motor can jump in at lower speed to accompany the 333hp compressor engine.
Prices and availability are not available at this moment. We assume that the new 2012 Porsche Panamera Hybrid will be revealed in the upcoming weeks or months.