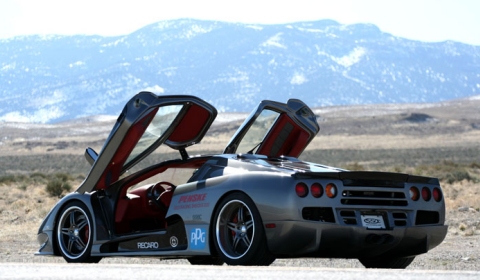 Shelby SuperCars has announced the official date of a private unveiling of the second generation Ultimate Aero at the Boeing Museum of Flight in Seattle, Washington, US. The event will be held on Sunday August 8, 2010 from 5:30 – 10 pm.
Both SSC owner and founder Jerod Shelby and ex-Pinninfarina designer Jason Castriota – designer of the 'new' Ultimate Aero – will be at the event where the first full-scale design model is showcased.
This news follows after the announcement that they will unveil a supercar that will compete with the new Veyron 16.4 Super Sport. More information on the event and the possibility to buy tickets is just one click away!
[Via TopSpeed]