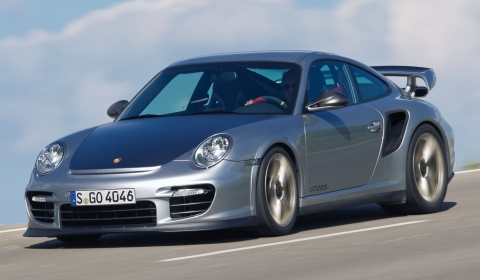 Porsche has produced the company's first production-ready 997.2 GT2 RS and revealed a new gallery of official press pictures.
The limited Porsche will hit the streets at the end of this year or the beginning of next year depending on continent and/or country. The GT2 RS will make its world debut at the Moscow Auto Show on August 25th.
The Porsche 911 GT2 RS is the most powerful street legal Porsche ever! It will lap the Nurburgring in just seven minutes and 18 seconds. Power output is 620hp and its weight is just 1,370kgs (3,020lb) in road trim with all fluids on board.