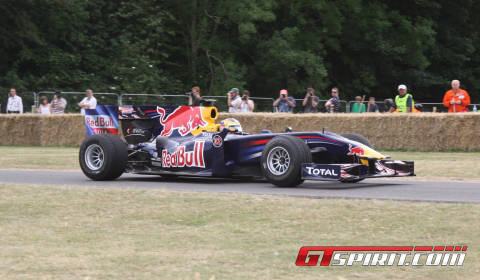 Formula 1 team Red Bull have given technical head of the team Adrian Newey his personal Formula One car. Last year's RB5 car was given as a thank you present for turning them into a title-chasing team.
The racing car was handed over at the Goodwood Festival of Speed on Friday. He used it to drive up the hill. He said was overcome by the gesture and intended to make good use of the gift.
The plan now is to club together with some other guys I know who are lucky enough to have cars and hire a circuit, preferably a modern one with a bit of run off where I can enjoy driving the car without worrying about having a spin in front of a crowd.