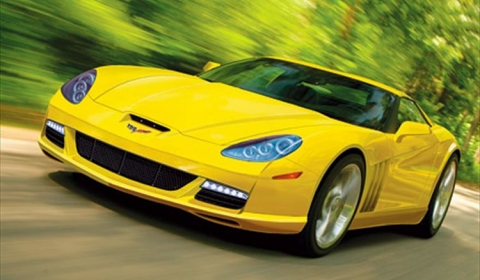 A General Motors insider has revealed to Motor Trend that the next-generation Chevrolet Corvette will feature GM's new 5.5 liter V8 engine. The Corvette C7 will have the new small block including direct-injection and a new combustion system.
The power will likely be 440 horsepower, a bit more than the 436 horsepower currently available in the C6 Corvette. The new small-block will use the traditional overhead-valve layout, ensuring compact dimensions and lower manufacturing costs.
You can expect to see the C7 Corvette in 2012.