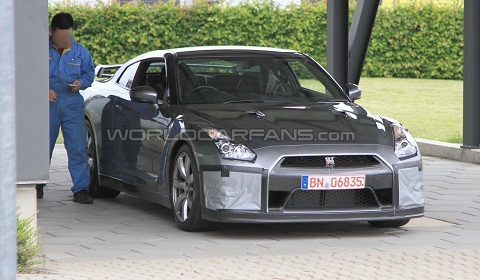 It is well known that the GT-R will receive a facelift for its 2012 model year. These spyshots show that work has already begun on the upgrades. Amongst the changes evident from the photos are a new rear bumper, integrated diffuser and sharper flares.
It is expected that the GT-R will only receive cosmetic upgrades, however, rumours have suggested recently that power upgrades could be applied to bring the standard car up to 500bhp.
To find out what we thought when we drove the 2010 Nissan GT-R, click here. Otherwise, enjoy these photos!
[Via WorldCarFans]