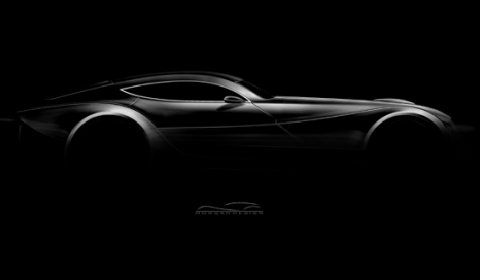 The Morgan Motor Company will introduce a new concept for a sporting family, the Morgan EvaGT. The four seater Coupe takes its inspiration from the British sports saloons of the early 1950's.
The team at Morgan has made a commitment from 2010 that they will bring out a new model every two years. They will target new niches, like electric sports cars and fun weekend vehicles. The EvaGT is the first fulfilling this commitment.
The new vehicle is powered by a BMW 3.0 liter straight six mono twin turbo engine with direct petrol injection producing 306bhp and 400Nm of torque. The engine is linked to a six-speed sport automatic or six-speed manual gearbox converting the power to the rear wheels.
The lightweight structure will have a predicted weight of 1250kg (2755lbs), which ensures a sprint time of 0-100km/h (0-60 mph) in 4.5 seconds and a top speed of 273km/h (170mph).
The first public view of the Morgan EvaGT will be at the 60th Pebble Beach Concours d'Elegance, Carmel, California, USA on the 15th August 2010.
The Morgan Motor Company will be taking orders worldwide with a request for a deposit of £5000 from prospective clients. The first 100 cars of a limited run are planned to begin production mid 2012. The price is unknown at this stage.