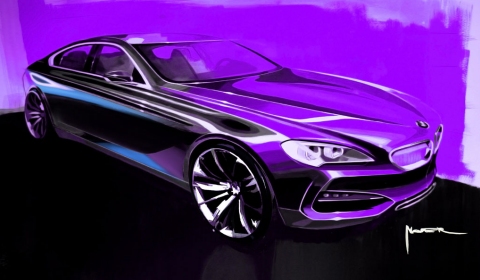 The Gran Coupe Concept we saw some weeks ago is BMW's intention to enter the four-door coupe market and follow the second generation Mercedes-Benz CLS and upcoming Audi A7. The German brand from Munich has released a new set of drawings giving hints about the upcoming 2012 BMW 8 Series. The rumours follow after initial details that the concept would be the basis for the upcoming 2012 6 Series.
The new 8 Series will be 100mm lower than the current 5 Series at a total height of just 1.40 meters. So it is a mix between a GT and a sportscar. Engines? There will be choice between V8 and V6 powerplants accompanied by a eight-speed transmission.
More information on both vehicles will follow in the upcoming months. So stay tuned for more!