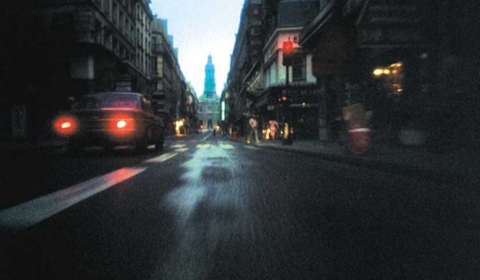 C'etait un rendez-vous is one of those videos known for its historical heritage. The short film made in 1976 by Claude Lelouch shows a nine-minute drive through Paris at 5:30 AM.
The cult status of the video is widely acknowledged. Unfortunately, the original tapes got lost. However, the film has recently been re-mastered from the 35mm negative and released on DVD.
The footage of a cinéma vérité film was made in a single take with no editing, using a camera attached to the bumper of a Mercedes-Benz 450 SEL 6. The length of the film thus was limited by the capacity of the Eclair cam-flex camera reel which lasted under 10 minutes.
The soundtrack has been dubbed with the sound of Lelouch's Ferrari 275 GTB. This vehicle produces the same V12 sound and the amount of gears selected in the video.