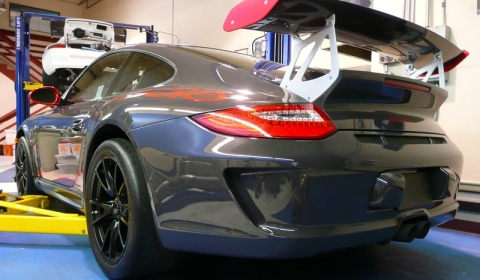 The guys at SharkWerks have created a full make-over of the 2010 Porsche 997 GT3 RS. The kit includes a track exhaust system, the EVOMSit software, a RSS roll-bar, fire-extinguisher kit and more.
The vehicle got a 3.9 liter GT3 engine upgrade. The owners didn't like the "red" wheels and decals that came from the factory so they swapped it for black rims.
The pictures and video below give an overview of the final setup.
SharkWerks tested their new kit between U-2 spy planes and Global Hawk UAVs on a massive runway at Beale Air Force Base. The video below shows the green 'ZKERMIT' sports car pushed to the max.