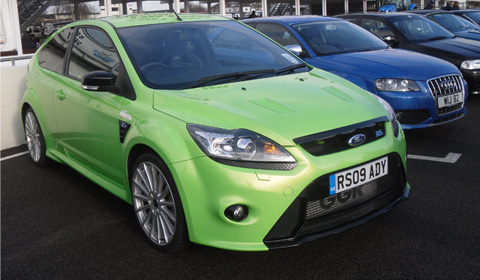 The first Sunday of every month brings a themed car meet to the Goodwood Circuit in the South of England. This months theme for the Breakfast Club is 'Sporting Family Favourites'.
The 'Sporting Family Favourites' theme attracted a wide range of owners to bring their pride and joy's down to the circuit for breakfast, coffee and a chat. The cars featured in the themed area included an Aston Martin Rapide, Vauxhall VXR8's, Ford Focus RS's a couple of Ferrari's and various others.
As well as the cars featured in the themed area, there were a wide range of interesting cars that did not meet the theme in the public car park. These cars included a Porsche 911 996 GT3, Aston Martin V12 Vantage, Lotus Exige's and a Porsche Cayman S Porsche Design Edition 1 hiding away out of the general view.
There are many more pictures of the different cars on show at the Breakfast Club meet available on Flickr.