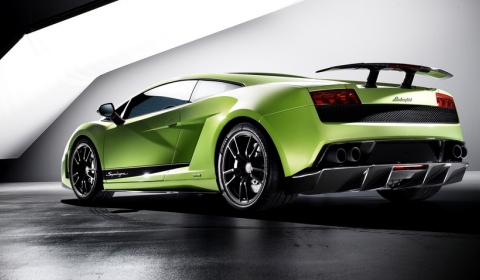 The latest addition to the Gallardo line-up from the Italian manufacturer is the LP570-4 Superleggera. Building on the success of the previous Superleggera, the new car features 70kg less weight than the LP560-4 making it the lightest Lamborghini in the range.
Just as a recap for those not familiar with this Italian sportscar. The engine produces 570bhp at 8,000rpm. The torque curve peaks at 540Nm (398,3ft-lbs) at 6,500rpm. The minimal gain was achieved through careful ECU programming. Being the fastest Gallardo, performance figures are important, zero to 100km/h (62mph) can be achieved in just 3.4 seconds, 0 to 200km/h (124mph) in 10.2 seconds and the top speed is 325km/h (202mph).
Videos are of course nice, but the next step is a drive test of this superb Lambo!