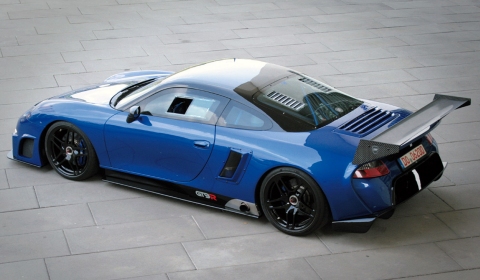 A 9ff-tuned Porsche 911 GT9-R is the latest addition to Jameslist. Numbered 00/20 it is a prototype vehicle.
The GT9-R is one of the most exclusive sports cars available with its twin-turbo 4.0 liter engine producing an output of 1,120 horsepower. Top speed is 257mph and you can go flat out from 0 to 100km/h (62mph) in 2.9 seconds.
The price tag is a staggering € 823,529. Interested? Check Jameslist here!