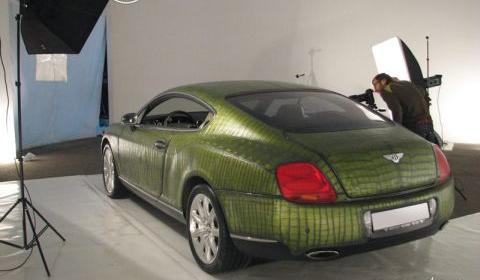 Since the Continental GT is becoming less and less exclusive an unique wrap for the Bentley comes into play. Most wraps have been matte black. Not suprisingly this isn't really exclusive anymore either. Therefore, Russia based Ohra Design, came up with this African Buffalo leather covered and in crocodile skin painted Continental GT.
This was an experimental design and the studio called it "Bentley Suitcase Croco".
Something you should have on your Bentley or not?
There is also a video of the unveiling below. Enjoy the video and don't forget to pay attention for other details…
[Via Chrisescars]