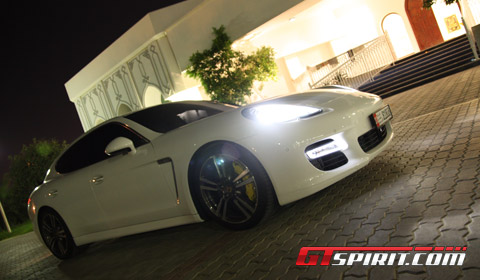 Today part two in the series of our visit to the United Arab Emirates. We started the day with a visit to Rolls Royce Abu Dhabi just off the famous Corniche. Inside we encountered a Rolls Royce Ghost, a blue Rolls Royce Phantom Coupe, red and blue/white Rolls Royce Phantom Drophead's and a white Phantom. Clearly Abu Dhabi is an important market for Rolls Royce and you will find dozens of them throughout the city.
After our brief stop at Rolls Royce we carried on to the local Porsche and Audi dealership Ali & Sons which is located on the outskirts of the city. On the way passed by the biggest mosque of the United Arab Emirates, the Sheikh Zayed Mosque.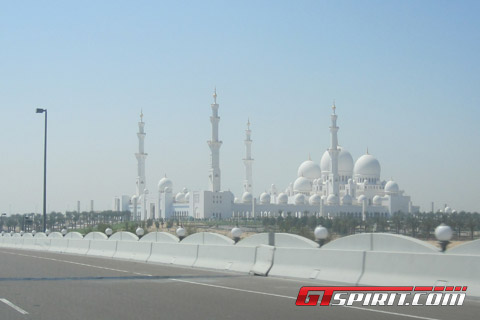 At Ali & Sons we were shown around the dealership and workshop with 70 bays where Volkswagen, Audi and Porsche cars are serviced and tuned. The popular models differ totally from Europe. Smaller Audi models you will hardly see in Abu Dhabi, bigger and luxury models like the A6 and A8 and their performance models the S6, RS6 and S8 you will see a lot more often though. Ali & Sons also offers ABT tuning for Volkswagen and Audi cars.
After the tour of the facilities and lunch we got the keys to an ABT AS5 R based on the Audi S5. The ABT AS5 R will be our transportation for the next few days and you can definitely expect a road test of it.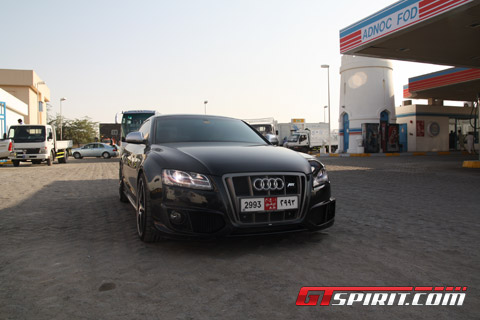 After two days in Abu Dhabi it was time to leave the capital of the UAE behind us and head to Dubai. But first we visited WRC driver Sheikh Khalid Al Qassimi in Sharjah and checked out part of his amazing car collection. For a small interview with Sheikh Khalid Al Qassimi and his car collection, check back soon!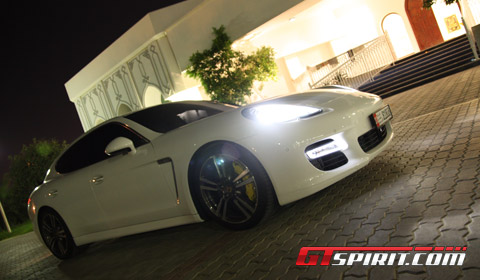 After our visit to the Sheikh we headed to our hotel in Dubai that is located on Sheikh Zayed Road, in the heart of the construction boom that is still going. Skyscrapers reach as far as the eye can see, sometimes interrupted by a gap that represents the presence of a royal palace or mega mall.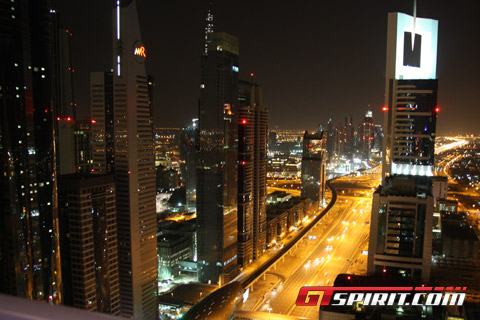 But we're not in Dubai to check out the skyline but to see what it has to offer in terms of supercars. You shouldn't be surprised to see a sports car or supercar on every corner in some areas like the Dubai Marina. The image below represent just one of the many hotel car parks, from left to right: a Ferrari 599 GTB, Range Rover Sport, Ferrari 612 Scaglietti, BMW 645i, Bentley Continental GTC, Ferrari 430 Scuderia and another BMW 6-er.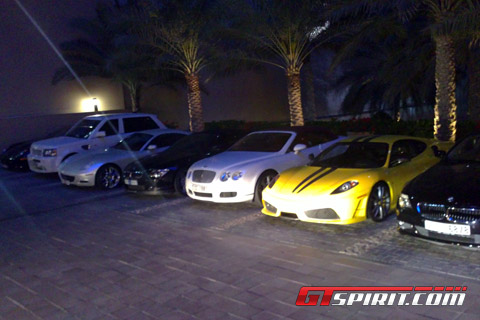 Stay tuned for more supercar news and experiences in Dubai!