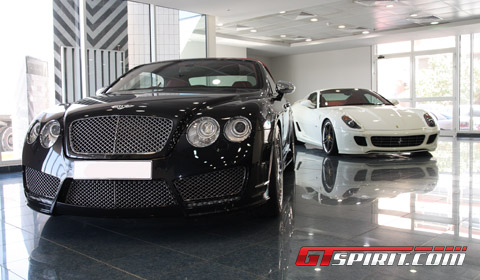 GTspirit is reporting live from the United Arab Emirates this week. We headed out to the UAE's capital, Abu Dhabi, to discover the local world of supercars and tuning. This is our first report from this fascinating Gulf city.
We started the day with a visit to the most exclusive tuning importer in the UAE, Prestige Cars. Prestige Cars sells cars from famouns tuning companies like Novitec Rosso, TechArt, Lumma Design and Mansory. The showroom was filled with mind-blowing toys, but we will tell you more about this visit to Prestige later!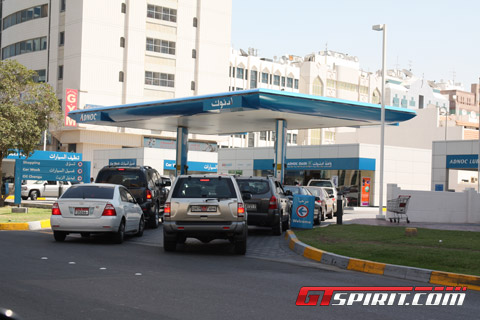 Our second stop of the day was a few blocks away at Lamborghini Abu Dhabi. On the way to the Lamborghini dealership we passed a couple petrol stations with cues that made us wonder if the petrol was free, in reality we were not far off as it turns out Abu Dhabi has some of the lowest fuel prices in the world at just € 0,29 per liter, this compared to the € 1,50+ per liter we are faced with when filling up our cars back home.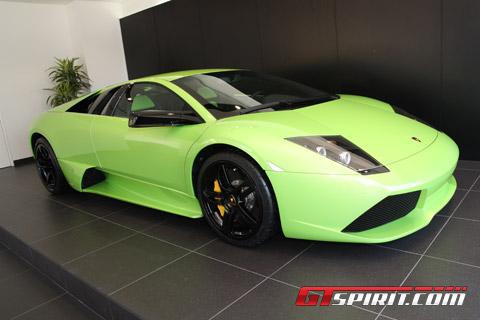 At Lamborghini Abu Dhabi we were greeted by this beautiful green Lamborghini Murcielago LP640. In total there were three Lamborghini's on display but the real treasures could be found out on the streets. During our first day in Abu Dhabi we encountered countless Mercedes AMG's, Porsche's, Rolls Royce's, Nissan GT-R's, Bentley's, Ferrari's and much more. Between the high buildings in Abu Dhabi's city center you can often hear the beautiful roars of another supercar passing by.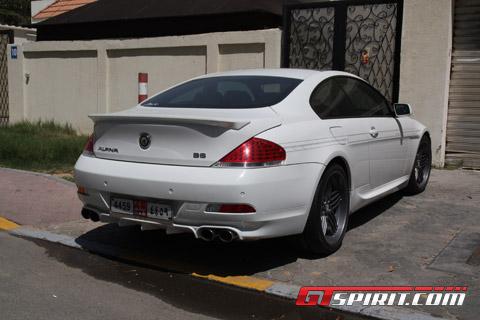 After a brief tour of the city it was time to leave the congested center of Abu Dhabi behind us and head out to Yas Island on the outskirts of Abu Dhabi in the direction of Dubai. A brand new highway with five lanes in both directions was exactly what we needed and without further delays we got to the Yas Island.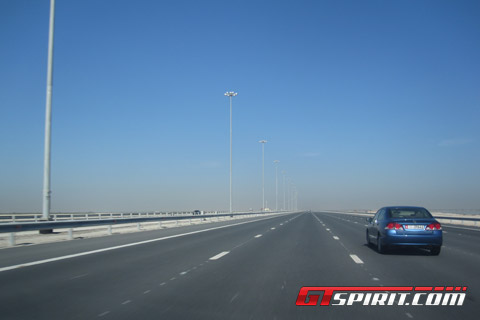 This island was host to the first Abu Dhabi F1 Grand Prix last year, but the Yas Marina Circuit was just the first of many things planned for the island. Ferrari World, the first Ferrari theme park in the world is set to open later this year. According to local supercar enthusiasts the Yas Marina Circuit set the standard for other tracks in the region and it offers great entertainment for both fans of motor sport as supercar owners looking for an opportunity to track their cars.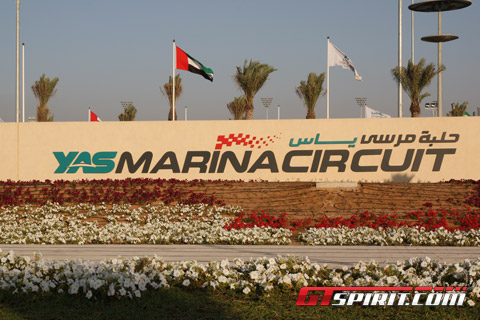 The 2010 Formula 1 Grand Prix of Abu Dhabi takes place on the 14th of november 2010. For other events at Yas Marina Circuit please visit yasmarinacircuit.com.
Stay tuned for more experiences and photos from our stay in the United Arab Emirates!