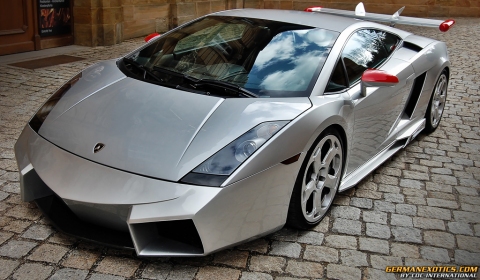 CDC International has 'enhanced' a standard Lamborghini Gallardo with some 'decent' Reventon influences. The German tuner added a new bodykit to the vehicle which includes a front bumper, side skirts and a rear bumper.
The most special part added to the design is a massive rear wing. As far as we know this wing doesn't have anything to do with the superb looking Lamborghini Reventon design.
This look-a-like 'Reventon' design is a big fail. Anybody who disagrees with us?
[Via GermanExotics]