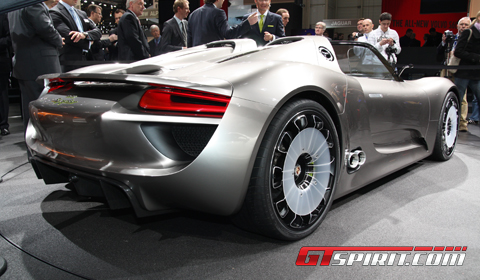 There was only one thing left to discuss about the brand new Porsche 918 Spyder concept. We discussed the release and showed you two videos. Exactly, the live pictures were missing.
The footage below shows you the Porsche 918 Spyder, a combination between an electric battery unit and a 3.4 liter V8 together producing the equivalent of 500bhp (160kW). 0-100km/h (62mph) is done in 3.2 seconds and the top speed is estimated at 320km/h (198mph).
The hybrid hides the future of the next supercar coming from Stuttgart, Germany. The next 'Carrera GT' could be based on this 918 Spyder.