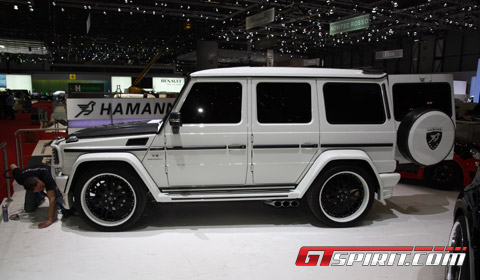 Hamann displayed their G55 AMG Typhoon at the Geneva Motor Show 2010. The Merecedes G-Class has a full package including exterior, interior and performance upgrades.
The engine modifications produce 600bhp and 782Nm of torque. The extra power is gained through a high performance power kit that includes new engine electronics, a stronger belt pulley set, and a revised transmission with its own oil cooler.
0-100km/h (62mph) is now possible in 5.1 seconds and the top speed is 261km/h (162mph).
More information on the G55 AMG can be found here.