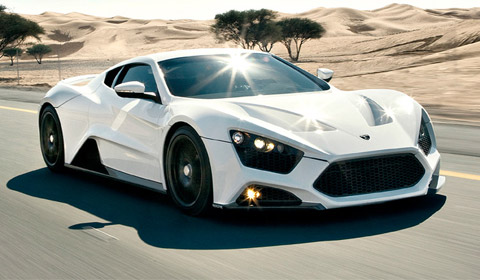 The Zenvo ST1 must be the most exciting car from Denmark in the history of the Northern European country. In December the Danish supercar was present at the Dubai Motor Show and the Dutch Top Gear Magazine dusted off the Stig for a special with the Zenvo ST1.
The result are some stunning photos and a video of the Zenvo ST1 exploring the desert. The sharp lines of the white Zenvo ST1 result in a great contrast with the camels and surrounding sand dunes.
The full article of the Zenvo ST1 in Dubai is published in this month's Top Gear NL Magazine.