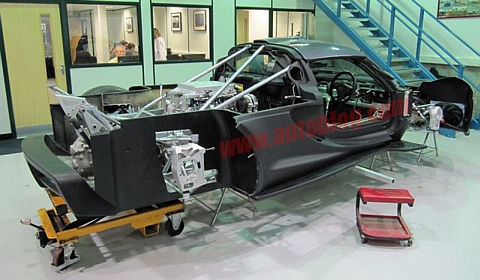 Hennessey have revealed that they will not be debuting the new Venom GT hypercar at the 2010 Geneva Auto Salon which kicks off next week. Apparently there is just not enough floor space for the Lotus Exige based special.
The good news is, however, that Hennessey appear to have been able to secure space at the 2010 Goodwood Festival of Speed which means were likely to see the Venom GT in action on its debut.
For many fans this will seem like a better pay-off as Goodwood usually offers fans the chance to get up-close and personal with newly released cars as well as the benefit of seeing them perform a run up the famous hill course. We will of course, be there to see the car in person and get a few pictures and stories from the makers.
Just to remind you of the Venom GT's statistics, based on the Lotus Exige S chassis, the Hennessey Venom GT features an LS9 packing 670-700bhp to start with, then dual turbos should push that up to around 1000bhp. Weight is to be kept down to around 2,400lbs (1088kg) which should mean the car becomes capable of 0-62mph (100km/h) in 2.5 seconds and a further top speed of 262mph (421km/h).
[Via Autoblog.com]