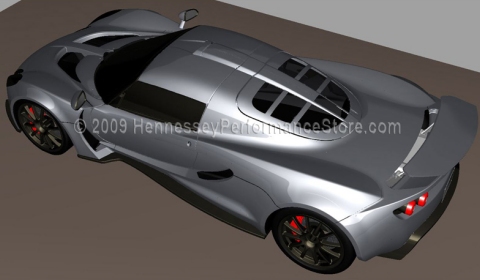 Last week we discussed the first pictures and full specifications of the Hennessey Venom GT, a 1000bhp project. The concept is currently being prepaired for the introduction in March at the Geneva Motor Show 2010. Today we have more renderings showing the body shell of the Venom GT concept and results from wind tunnel testing.
The mid-engine vehicle has a rear-drive layout and a dynamic rear-wing profile. The computational fluid dynamics (CFD) show the airflow around the Lotus Exige look-a-like sports car. The rear-wing can be adjusted and acts as an airbrake. It will develop up to 1.5g of stopping power.
Judging by the newly released renderings, the Venom GT is nearly complete so expect to see a production version soon.
[Via Autoblog.com]