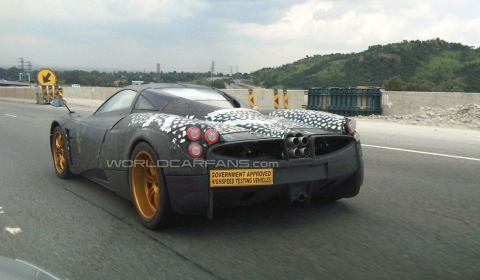 This is the third time in a short period we are going to show you some pictures of the new Pagani C9 model. A WorldCarFans reader spotted two C9 prototypes undergoing tests in Johannesburg, South Africa.
WCF member Chetan spotted the car last month, snapped a few pictures and sent them in. He indicated that the two Pagani test vehicles were being chased by two Mercedes SLS models at the time, but was unable to get photos.
If you look closely at the pictures you will spot a new design. Especially the car in front has a complete new design we haven't seen before.
Stay tuned for more!