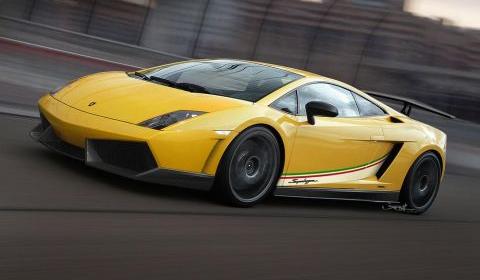 Earlier on today Singapore caught the first glimpse of the LP570-4 Superleggera. It looks almost certain now that the car will be released some time in the immediate future with owners able to get their hands on the car some time later on in the year.
Whilst details are scarce we have been hearing that the LP570-4 will definitely be referred to as a Superleggera instead of the previously rumored SV.
All guests present at the Hong Kong event were asked to sign a non-disclosure form meaning that we don't know what to expect entirely. What they got to see though was the full, production ready version of the car, apparently orange in colour.
Some have hinted at the visual differences between the LP570-4 and the LP560. The use of carbon fibre, as expected, has also been confirmed. The pictures and details that we revealed to you at the end of last year appear to be pretty accurate.
The LP570-4 Superleggera looks set for a Geneva Auto Salon 2010 release. Check back tomorrow for updates.
[Via Teamspeed, LamboPower]