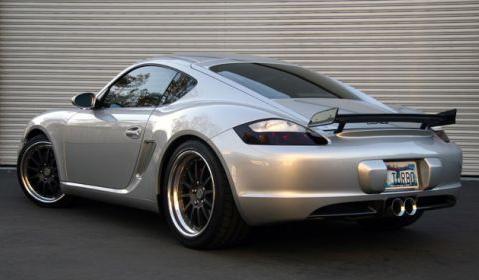 The Cayman S is definitely worth the name Porsche and owners of the cars will undoubtedly confirm that. Still, there are always people who want more and therefore the American tuner TPC Racing has created a turbo kit for the Cayman S.
TPC's goal is to beat the 911s when it comes to performance. As you can read in the name of the car, the engineers have added a turbocharger to the 3.4 liter boxer engine which results in a stunning 485bhp! Next to the power upgrade you also get a new set of exhaust pipes and the possibility to add some refinements regarding the looks of the vehicle. The complete package will set you back a mere €12,000 ($17,300 – £10,650), but if you ask us, it's definitely worth the money!
More specifications aren't known yet, but the combination between power increase and weight advantages, the Cayman will probably beat the 997 Turbo in a drag race!
[Via Autogespot]