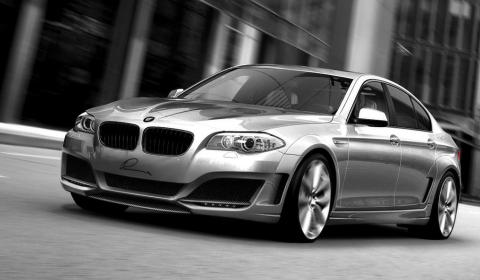 Russian tuner TopCar and Lumma Design from Germany have presented their first joint project for the 2010 BMW 5 Series. TopCar Moscow is now responsible for styling design, projection and modeling. In this project the renovating exterior works is furnished by TopCar. Lumma Design in its turn takes care of productive capacity.
The kit includes new front and rear spoilers, new side skirts, a carbon fiber rear diffuser and a discreet carbon boot lid wing. The front spoiler of the Lumma TopCar design also features various carbon fiber accents. The program will be available in April 2010.
A wide body design is made for the BMW M version we discussed just a moment ago.