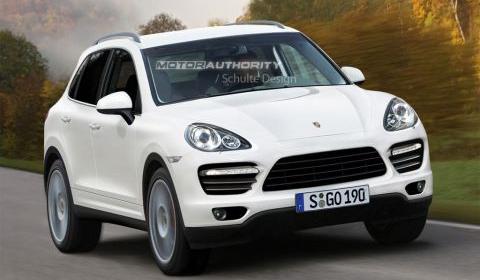 The next-generation Porsche Cayenne is on its way to the official release. The brand new 2011 SUV from Stuttgart was spotted at the Nürburgring and on the streets nearby. Just to give some inside into the looks of the production vehicle Motorauthority created a rendering – see picture above – using the new set of spyshots shown in the gallery below.
At first we immediately see the smaller package with respect to the current generation. The main reason for the design change was the fact that German car maker received criticism the Cayenne was to heavy for a sports SUV.
However this doesn't mean that there will be less power in the nose of the German SUV. The 2011 model gets engines ranging from a V6 – petrol and diesel version – up to V8 variants for the Cayenne S and Turbo. A hybrid version will also be produced. Expect the release of a finished Cayenne second-generation at the Geneva Motor Show, opening its doors at beginning of March.