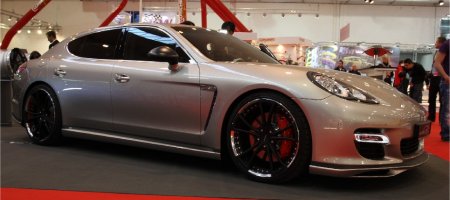 After the introduction of last week the PS9-650 Panamera by SpeedArt was displayed at the official opening of the Essen Motorshow. The brand new Panamera kit was one of the four vehicles the German tuner showed us.
The full kit of the PS9 includes interior, exterior and power upgrades. The engine upgrade produces 650bhp and 890Nm of torque which gets the car to 62mph (100kph) in just 3.5 seconds and past the 200mph mark.
If you would like to know more about the new PS9-650 Porsche Panamera kit check out our full story here.