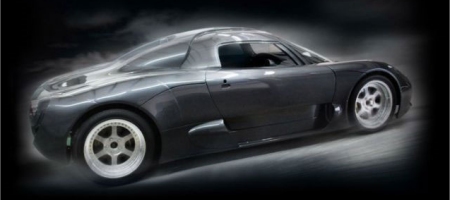 A Turkish supercar is not the first thing you think of in our world of exclusive sports cars. Turkey is more a place of holidays and experiencing the unique history of the European/Asian country bridging Europe, Asia and the Middle East. However, the Onuk Sazan is not the first supercar made on Turkish soil.
To know the main phylosophy behind the development of the vehicle we first have to inform you about some piece of history. The development of the car has begun under the supervision of Dr Ekber Onuk; a known person in the world of missile boats, speed boats for the consumer market and his own personal shipyard called YONCA-ONUK. Dr Onuk lost his son Kaan during a tragic car accident in 1996. His son studied Aeronautics and Astronautics Engineering at that time. Dr Onuk felt that he had to include the nickname of this son – used among his fellow students – as a trademark and signature on the car itself.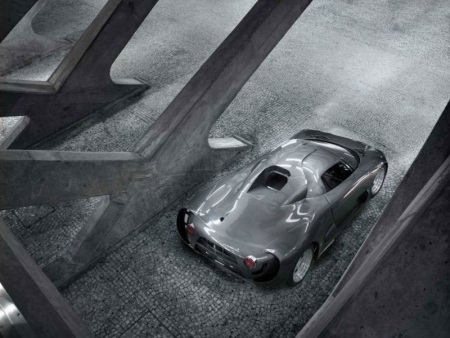 The vehicle itself is based around in-house design and external parts from donor vehicles. The mid-engine rear-wheel driver prototype packs a Chevrolet Corvette LS7 engine producing up to 512bhp (377kW) and 635Nm at 4800rpm. The current gearbox is a five-speed manual G52/M transmission. The possible mass production vehicle will have a Nissan V6-engine producing 485bhp (357kW) and 588Nm at 3200-5200rpm. The gearbox is a six-speed XTRAC 6012. Concering the power to weight ratio the numbers are excellent.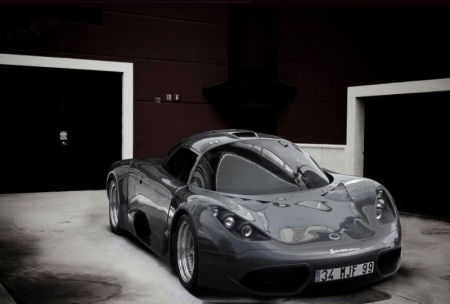 Empty weight of only 960 grams is planned against a total power of 485bhp. The low weight is realized by implemented a composite body and chassis. As you will notice the vehicle as a removable roof from composite. By removing the roof you have created a targa setup.
The mass production is still far from reality. There are several Turkish automotive and bureaucratic obstacles to take into the future before this supercar project hits the road. Until that moment we can state that the Turkish company has developed a vehicle incorporating a design mix from Spyker (especially the sides), the front of a TVR with the airtakes of a F430 and the back of a TVR design. We would suggest Dr. Onuk to change the seats and the rims to complete the full design.
Price tag for this car will be between 200,000 up to 300,000 euros.
[Via Otoplato.com]