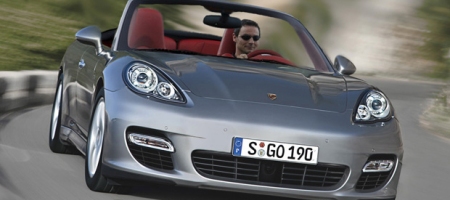 The German manufacturer of sportscar is planning the release of a Panamera cabriolet. That is what company insiders indicate, according to Automotive News. The vehicle will have two-doors and is likely to cost around 11,000 euros more than the current Panamera sedan.
The Panamera convertible will have four-seats, the same front as the current sedan and dash board interior. Porsche has implemented only two doors to increase the rigidity of the car's body and limit the weight increase from adding the folding-roof mechanism. The manufacturer has not officially confirmed the rumoured convertible, but a top executive hinted that more variants of the car are likely.
"We have a broad range of 14 derivatives of the 911 that are very successful," development chief Wolfgang Duerheimer told Automobilwoche. "So it stands to reason we should diversify the lineup for the Panamera as well."
It is nice to see that Porsche is developing new cars even after the takeover by Volkswagen. We have to wait and see when the line-up of the Panamera is extended, but a convertible would be a great follow-up.
Update: We spotted another render of the Porsche Panamera at Autojunk.nl.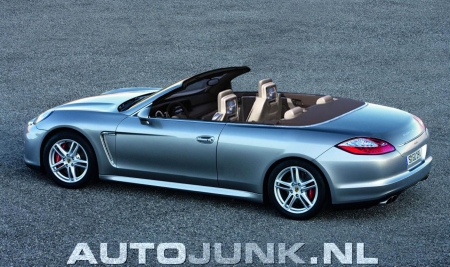 [Picture via Autoblog.com]