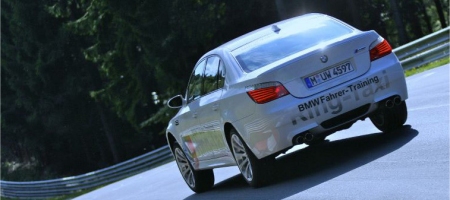 We as often Nürburgring visitors know there is a 'taxi' for people that want to experience the notorious 'Green Hell'. For those scared or not willing to take their personal vehicle onto one of the longest tracks in the world, there is a taxi ride in a white BMW M5 on the notorius Nordschleife track.
Andy Priaulx, Jörg Müller, Sabine Schmitz, Claudia Hürtgen and instructors of the BMW Driver Training are the drivers. One remark! This taxi cannot be flagged when it passes by…
If you are interested in a ride? Join us on one of our trips to Germany or check out the BMW site.