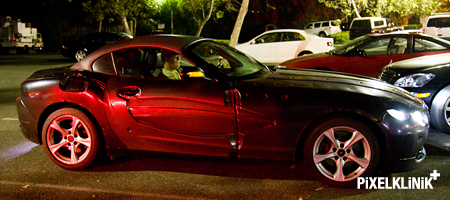 It's known for some months now that BMW officially gave a 'GO' to the new BMW Z2 Roadster project. The new German two seater will launch in the second half of 2012. Along with the Roadster, a Coupe model will also be available. The first spyshots have been unveiled given us a glimpse of the new vehicle hitting the roads in California, USA.
The Z2 is based on the next generation 1 Series platform, has rear wheel drive and a front-engine approach. Several engines are rumoured; an all-electric engine, a hybrid with range extender petrol engine and a line-up of 4-cylinder petrol engines with direct injection developing 150 horsepower in base versions all the way up to a turbocharged 300hp M-version. A double-clutch gearbox similar to Volkswagen/Audi's is under consideration.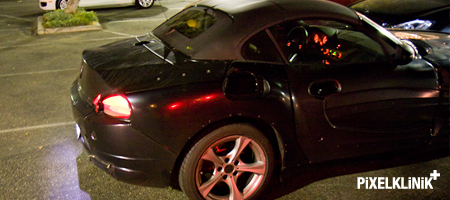 Credits to Christian!