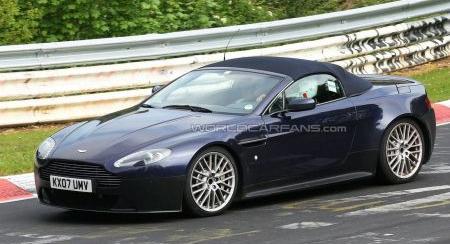 It looks like the testing season on the Nürburgring is now completely opened. About two weeks ago we showed you the first spyshots of the Aston Martin V12 Vantage Roadster. Today we can show you new pictures of the little – but very powerfull – Aston Martin that has been spotted lapping on the Nordschleife.
To refresh your mind we can tell you that we expect the convertible V12 to be a little bit slower than the coupé. But still a sprint of 4.5 seconds to 62mph (100 kmh) should be possible. Not bad at all! An exact output isn't released yet…
Click the picture below to find the full gallery!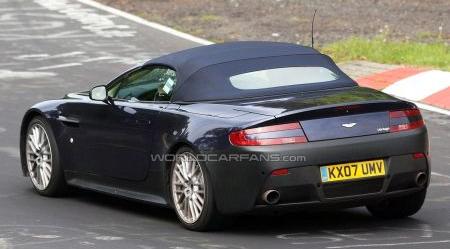 [via WCF]