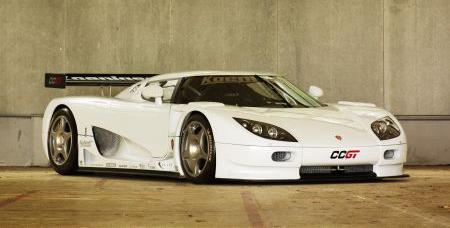 Saturday noon, time to turn up the volume and enjoy a bit of Swedish power. Together with the Bugatti Veryon we believe that the Koenigsegg CCXR is the top of the range in Europe. The 1001bhp from the Veyron was clearly not good enough for Christian Koenigsegg and he created a car having 1018bhp together with 1060Nm of torque. The power will with the use of bio-ethanol make a sprint from stand still to 62mph (100kmh) in just 2,9 seconds and reaches a topspeed of 417kmh (261mph).
Second video shows the CCGT built as a race car for GT1 races. The CCGT complies with FIA GT1 regulations, although they had to remove the superchargers and enlarge the capacity of the engine from 4.7 to 5.0liters resulting in an output of 600bhp.
What do you prefer? A Bugatti Veryon or Koenigsegg CCXR? Or do you want American power?