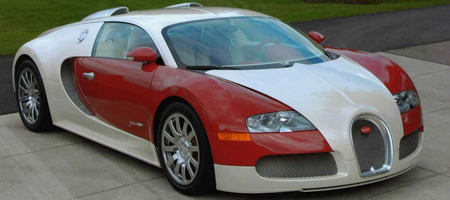 We all know how keen Bugatti are to make your Veyron as special as possible. We have seen numerous special editions unveiled recently, from the Pur Sang to the Sang Noir to the Centenaire. However these are all limited editions, if you want something truly special, Bugatti are more than happy to cater for you. Case and point? This Pegaso Edition, one off Veyron for sale in Poland.
When it was first seen at the exclusive Burj al Arab, rumours were that it was the first tuned Bugatti Veyron. We are still not quite sure about these rumours, however we do know that this particular car was given a special pearl white and metalic red paint job by the factory. It was also given a unique interior colour combination.
It's a tribute to the 1950's Spanish coach builder of the same name. Quite why it's relevant to a Bugatti, were not sure. Pegaso are famed for their collaborations with Alfa Romeo and Ferrari, as far as we can see, they never worked with Bugatti!
The owner is apparently either Russian or Polish, who spends most of their time in Dubai. The car is up for sale at Otomoto.pl for a staggering €1.85 ($2.45M USD). If rumours are to be believed, the owner won't be missing the car too much. He's apparently still got a Mercedes SLR McLaren, Pagani Zonda , Maybach 62, black Mercedes G55, Ferrari F430, Lamborghini Murcielago and a Hummer H2 to keep him company!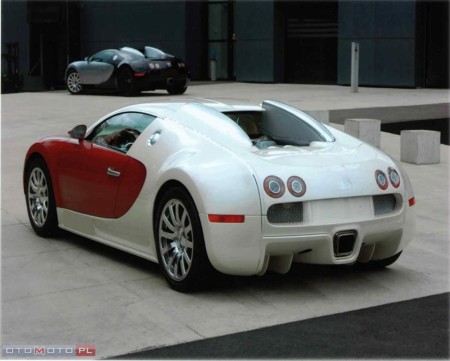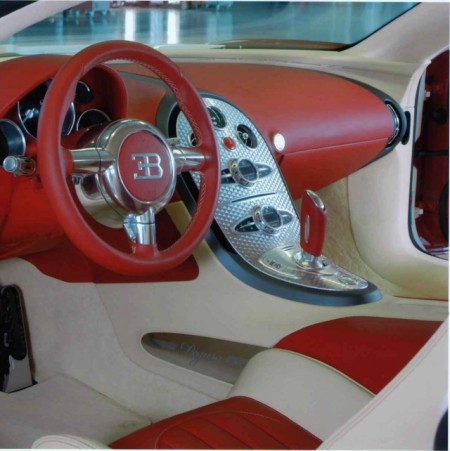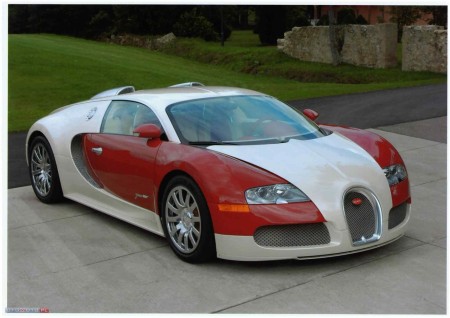 [Via Autoblog]