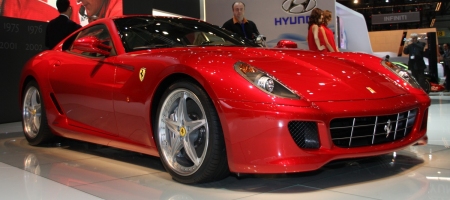 Ferrari have announced the arrival of a sporty and dynamic Handling GTE package for the 599 GTB Fiorano. The special package makes its debut together with the 599 XX and is aimed at select group of their clients.
The Italian supercar manufacturer has used his experiences from the F1 and incorporated advanced technologies exclusively for this car. The new livery is a three-layer metallic Rosso colour. The car has new alloy wheels including a distinctive five-point pattern different from the current offering. If you look closely you will also notice the silver-painted brake calipers.
Check also our story about the Ferrari 599 XX here.