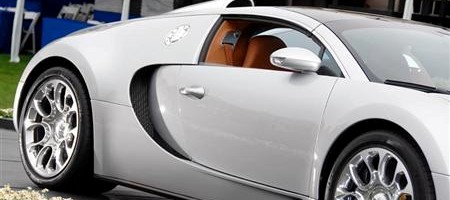 Another world first was revealed yesterday at Pebble Beach. The Bugatti Veyron 16.4 GrandSport joins the Pininfarina Hyperion that we reported on yesterday at the Monterey Car Week's top event. This makes it the second model for the Molshiem, France based company and a world first (although pictures had been released previously).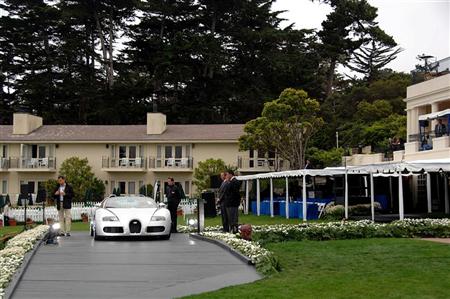 The car itself has been heavily redesigned to ensure that it is still up to the incredibly high standard that the standard veyron is engineered to. It has a slightly higher windscreen which gives the car a totally different look and a transparent, polycarbonate roof which gives it the look of a Targa when removed. There are new specifications available such as a reversing camera and "Puccini" sound system. Should it start to rain as well and you've not got the polycarbonate roof, a folding fabric one is hidden in the luggage compartment which will protect you from the elements for the time it takes to get back home.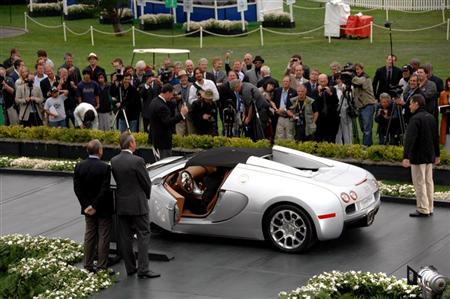 One of the best things is however that the top speed of 252mph is still achieveable, even with the new roof. Even when the top is off the car can still reach 220+mph (limited by physics!), however the fabric roof does limit the car to 81mph if only to get out of the rain! The first one will be auctioned off at Pebble Beach today by Gooding and Company with the proceedes going to charity. From then onwards 150 examples will be made with 50 being put aside for existing Bugatti customers. Each one will cost the customer the best part of €1.4million (excluding taxes)!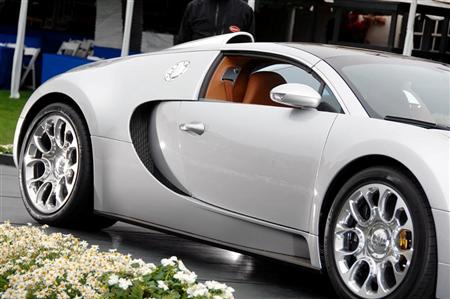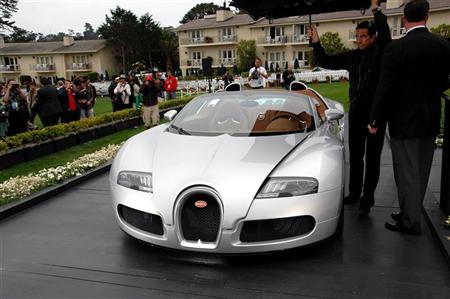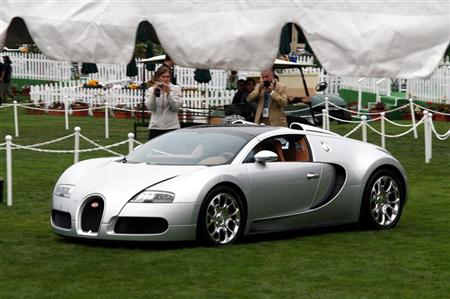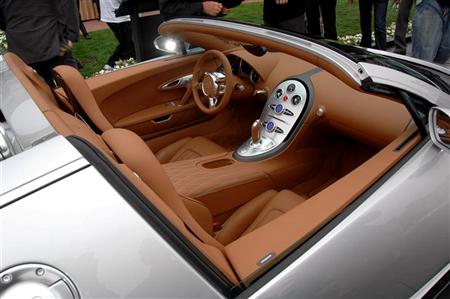 [Pictures: AutoBlog.com]