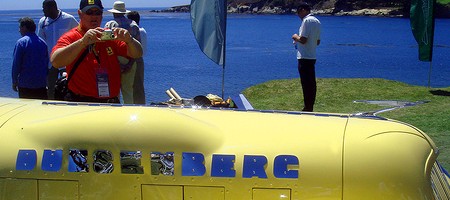 We've already reported on one annual petrolhead nirvana this year (The Goodwood Festival of Speed) which we were lucky enough to attend. We weren't quite so lucky with this years Monterey Car Week which is running through until Sunday when the ever popular Concours d'Elegance ends. So far, however there has been a steady stream of top notch events for the enthusiast to keep the Monterey Area of California awash with activity, keep scrolling down for the roundup of activities Monday through to Friday…
Carmel-By-Sea Concourse on the Avenue
The event which opened the week was the Carmel-By-Sea Concourse event which was in it's second year and has obviously become a great success. There were two seperate days this year (Monday 11th and Tuesday 12th) which saw Ferrari's and Porsches take centre stage on the First and US and fewer European machines take over for the second day. Heres a few pictures to explain the event better, all photo credits to Supercars.net.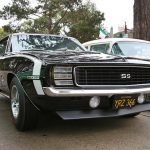 The Quail Motorports Gathering

Following this, The Quail Motorsports Gathering provided more world class entertainment on Tuesday 12th and Wednesday 13th. Many static displays featured on the lawns of the Quail Lodge Resort. Many cars where presnt here including the Reventon, SL65 Black Series and a Bright Yellow Phantom Drop-Head! Again, Pictures credited to Supercars.net and Autoblog.com.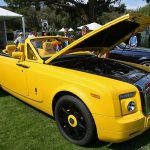 At the same time as this event (ie. Tuesday and Wednesday) the Automobilia Monterey convention was on, the largest Automobile memorobilia show in the US.
Pebble Beach Tour d'Elegance
On Thursday 14th, the events started getting closer to the main show at Pebble Beech. The Pebble Beach Tour d'Elegance aims to prove that not all cars displayed at Monterey Week are static, it also provides free entertainment and as such is one of the most popular events of the week. It's open to all concours runners and allows them to gain Tie-Breaker points for the judging on Sunday. Picture credits again go to Autoblog.com.
Gordan McCalls Motorworks Revival
To kick off the weekend festivities, the stylish Gordan McCalls Motorworks Revival party provides a party atmosphere in the surroundings of some of the worlds most expensive and exclusive cars. After this the festivities really kick off with the start attraction, the Concourse event and the many high rolling auctions taking place over the weekend to round off the perfect week. Pictures, Autoblog.com and Supercars.net.
Stay Tuned to GTSpirit for news on how the weekend went!
[Via Autoblog and Supercars.net]