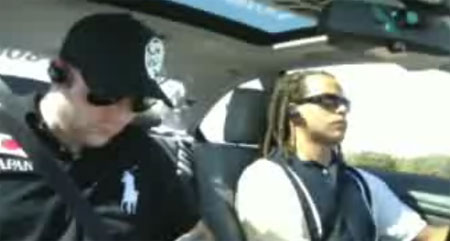 Team Polizei just shared a brilliant piece of modern technology. One of the teams on this years Gumball 3000 Rally, Team Arbuckle, has a camera onboard that submits live video, paired with a GPS transmitter this delivers the video / location feed you can find below.
Team 'Driver Side' of Trevor Traina and Adam Jackson also has a live video feed from their Audi R8. You can watch both feeds below and of course discuss what's happening in the comments.
Team Arbuckle In-Car Video:
Team Driver Side In-Car Video:
More Gumball 2008 at Team Polizei and our Gumball 2008 Forum!