Bentley have released the drop too version of its latest Continental. The release comes days before it is set to be unveiled at the LA Auto Show 2018. The Bentley Continental GTC is expected to perform very well, despite the fact it is the first convertible to be based on this particular chassis!
We recently had the opportunity to drive the Coupe version of the Continental GT. we can report that it drives very well, more on that in the next couple of weeks. The convertible version chips the roof. It is place sits a canvas roof. With the associated modifications, 160 kg of weight is added to the luxury gt car.
2019 Bentley Continental GTC
Both cars are mechanically identical, save that the GTC goes topless. The mechanism that Bentley use for the top is all new. It features a Z-Fold action, capable of retracting in 19 seconds at speeds of up to 48 km/h. The noise is dampened by 3 decibels over the predecessor with 7 different fabrics on offer.
A subtle difference is the lack of a rear spoiler on the GT Convertible. The rear lip is slightly larger as a result which helps generate more downforce. The rear is also subtly resculpted with the front remaining identical to the Coupe.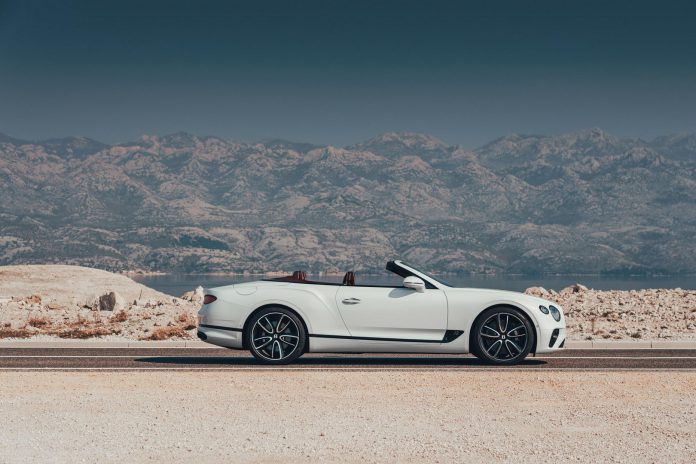 Under the bonnet sits the Bentley 6.0 litre W12. This powerhouse produces 635 hp and 900 Nm of torque. Disputes the weight disadvantage, the GTC puts in a 3.8 second 100 km/h sprint time, just 0.1 seconds slower than the Coupe. Top speed is pegged at 333 km/h. Pricing and availability is yet to be announced, however, expect a premium of 10 % for the Bentley Continental GTC and deliveries in time for summer next year!