McLaren have officially begun testing the Speedtail. Photos released this weekend show the first prototype, nicknamed 'Albert', which will commence testing at a closed-facility and on public roads from December 2018.
The Speedtail was officially unveiled last month. The third model in McLaren's Ultimate series, it intends to capture some of the magic of the McLaren F1. The first prototype has been codenames 'Albert', named after Albert Drive, Woking, Surrey, the road where the McLaren F1 designs were originally sketched. Internally, the prototype gets the designation MVY02 combining McLaren's usual MV project initials with the letters Y0 which signify the lateral central point in the XYZ axis for Computer Aided Design.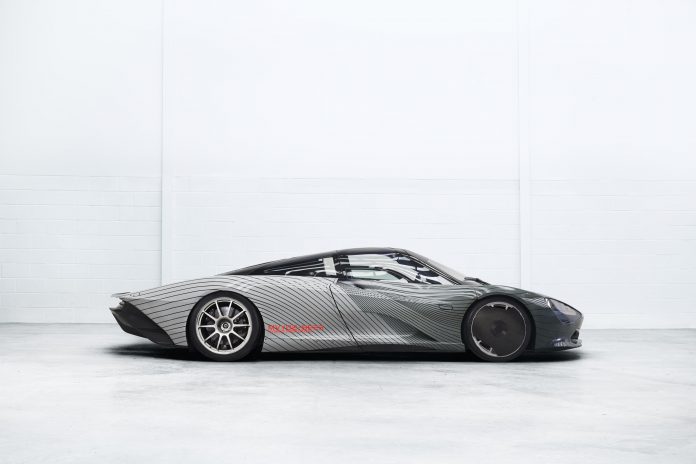 The Speedtail will be tested in Europe, North America and Africa on a mixture of bespoke automotive test facilities and on public roads. With the Speedtail, McLaren are promising customers the most aerodynamic and luxurious McLaren to date. Albert gets a production-specification chassis and an, as yet, unspecified petrol-electric hybrid drivetrain.
The Speedtail will prove unique with a three-seat cockpit and central driving position. Power output will be 1,050 PS with performance potential of up to 403 km/h. Replacing Chris Goodwin as McLaren Automotive's Chief Test Driver, Kenny Bräck will take care of most of the high speed testing. Those with a keen eye for detail will notice that the front end of this particular Speedtail is that of a 720S.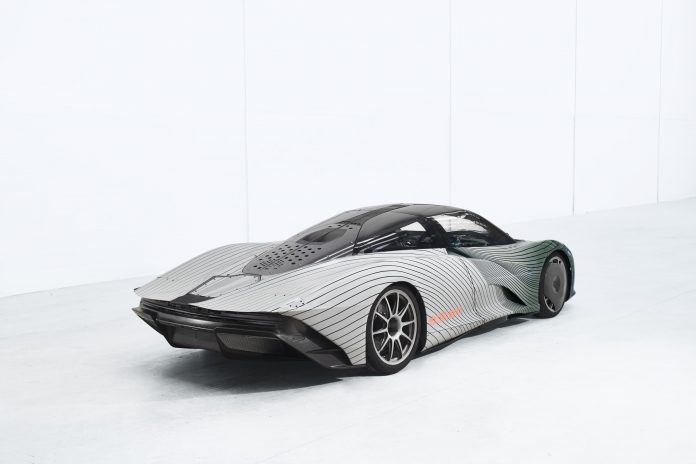 5 McLaren Speedtail mules exist, Albert is the sixth. The existing mules will continue development alongside Albert until customers take first deliveries in early 2020. 106 cars will be made available at a cost of £1.75 million (plus local taxes). All examples are sold out.