Porsche have been quietly testing a Cayman-based rally car. The German sportscar specialists are using the Rallye Deutschland to test a one-off Porsche 718 Cayman GT4 Clubsport equipped for tarmac rally stages. The Cayman looks as though it has been designed to run in the FIA R-GT class, perhaps as a replacement for the 997 GT3 run by Romain Dumas over the past few years.
The Porsche 718 Cayman GT4 Clubsport rally car was spotted with a block of high power lights attached to the front bonnet, a ram air scoop to the roof and a large rear wing. You won't be able to buy one from Porsche just yet, however, they are clearly evaluating the possibility of offering something similar in the future.
Whilst there is no official detail on the car, Porsche Motorsport tweeted that "The Cayman GT4 Clubsport is just a concept car for rallyes. At the German @wrc round Rallye Deutschland 🇩🇪 we will collect feedback from the rallye scene. The decision if a similar car based on a future model could be developed will be made later in the year"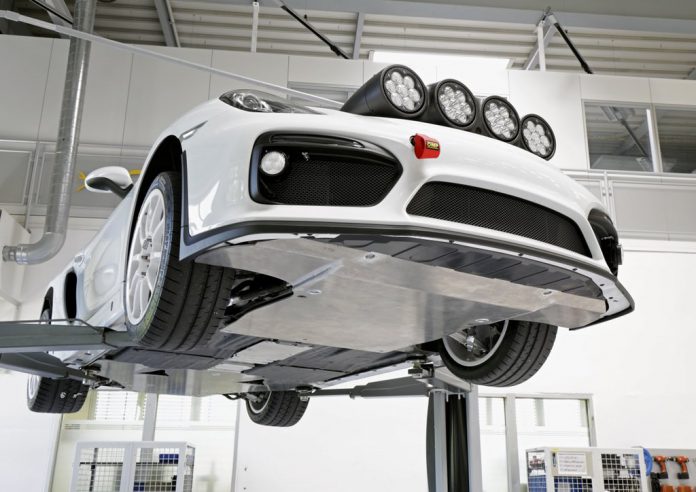 The Concept is fitted with a 3.8 flat six engine producing around 380 bhp. As the Clubsport badge dictates, the Cayman has been stripped to bare basics, it gets a toughened suspension, rollcage, reinforced undercarriage and chunk off-road rallying tyres.