A brand new Austrian hypercar has been revealed. Named the Milan Red, it comes from startup company Milan Automotive who are based in the Eastern town of Leobersdorf. The car has been in development for several years, the company have recently unveiled the advanced prototype for the first time.
The Milan Red is powered by a 6.2 litre V8, we suspect sourced through Ford. It gets quad turbochargers which help to generate 1,325 PS at 7,000 rpm and 1,400 Nm of torque from 6,000 rpm. The power is routed to the rear through a 7 speed dual clutch automatic transmission.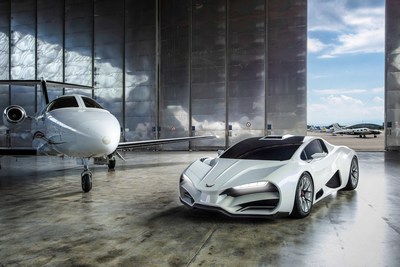 Named after a bird of prey, the gearbox features modes named 'Glide', 'Hunt' and 'Attack'. Milan Automotive have quoted a 400 km/h top speed with a 2.47 second 100 km/h sprint and 300 km/h in just 9.98 seconds.
The engine sits on a carbon structure with a carbon monocoque and carbon bodywork. PEAK technology will take care of the construction work for these items. Carbon fibre has also been used for the wishbone units, Milan claim that this provides aerodynamic advantages.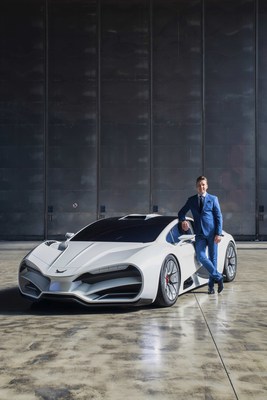 The suspension setup gets double wishbone units with titanium wheel hubs and adjustable camber and toe. The pull rod and rocker system features a 3 spring-damper with an adjustable anti-roll bar.
The wheels measure 20 inches at the front and 21 inches at the rear and cover Brembo carbon ceramic calipers.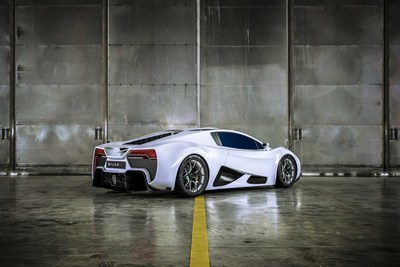 Milan Automotive are planning just 99 Milan Reds, each to be built to the customer's exact specifications. There is no word on cost or on when the final version will be available to order.