Bugatti have revealed a new option for Chiron customers. Sky View will be available as an option on all new Bugatti Chiron's going forward. It will debut on a model due to be presented at Pebble Beach next month.
Sky View uses two fixed glass panels inserted into the Chiron's roof above the driver and passenger's seats. The glass panels are laminated and said to offer 'outstanding noise abatement'. They are also said to offer thermal comfort and additional headroom.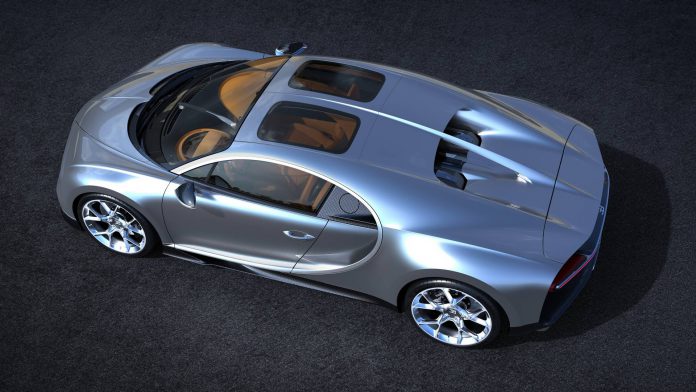 The panels are 65 cm long and 44 cm wide. The newly developed laminated structure features thin glass arranged in four intermediate layers. Each layer has its own individual task. First, undesirable wind noise is reduced and second infrared radiation is reflected away from the vehicle to ensure thermal comfort. The glass is tinted to prevent dazzle effects and to protect occupants' privacy. Finally, harmful ultraviolet (UVA and UVB) radiation is filtered out.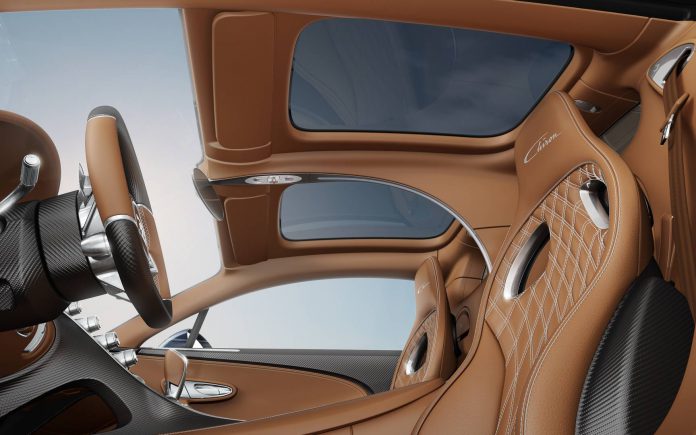 Bugatti have also confirmed that, as a side-effect, the laminated design improves the stiffness of the roof panels so that the stiffness of the overall vehicle and crash safety, are maintained.
There is still no word on the much rumoured Bugatti Chiron Divo though. Perhaps it will feature the Sky View option!