A surprise reveal at the Goodwood Festival of Speed 2018 was the new Noble M500. The entry level British supercar debuted with little PR as it was unveiled on the Michelin tyres stand, away from the hustle and bustle of the supercar paddock.
We're missing a press release, however, what we've managed to cable together sounds very interesting. As you will known, Noble's sole model at the moment is the M600. You don't see very many of these on the road so it's probably fair to say that sales are not quite as good as the company had expected.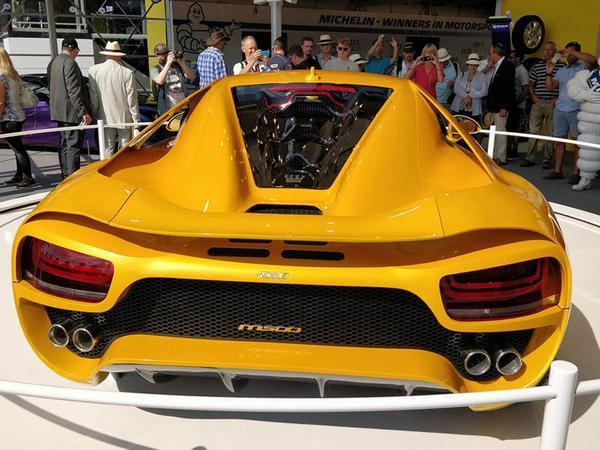 The M500 enters the market at a lower price point. It comes equipped with a 550bhp, twin-turbocharged Ford V6 borrowed from the Ford F-150 and the Ford GT. Power is routed to the rear wheels through a DSG dual-clutch automatic unit.
It has been designed in-house by Noble company director Peter Boutwood. As you will see, it pays homage to the M600 but also incorporates elements of other supercar designs. The Chiron 'C' is clearly visible, as are the Ford GT inspired aerodynamic cut aways.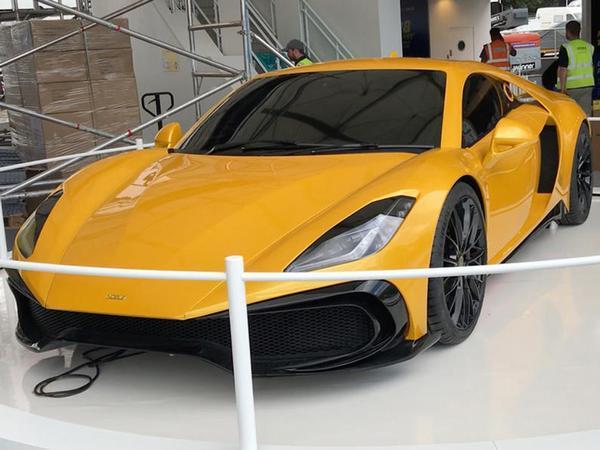 The body work is made from fibreglass, giving it a retro feel. Noble have apparently revealed that they will be working to get a production version ready for the later part of 2019. Other than this, we don't know anything more about this surprise reveal.
Let us know what you think about it in the comments box below!