I've had a terrible week and as much as I tell people that running away from their problems is no solution, I've found myself driving for the border with remarkable momentum – the allure of a McLaren key seductively glimmering in the corner of my eye would be enough to put Red Light districts around the world out of business. Who knew a key could double as a table dancer?
'driver and passenger now both react with scrunched facial expressions.'
The machine in question is a McLaren 720S, a sum of components that empties your vocabulary of superlatives and has you tearing through thesauruses for more. Articulating how this car builds speed is a task I'm frankly under qualified to attempt. Conventional terms such as 'savage', 'extreme' and 'brutal' cease to suffice – this is something from another world. Typically, as a driver you know what to expect and it's the passengers that are left yelling at you to slow down whilst digging their colour coordinated nails into your forearm when you accelerate hard in a car.
In this teleportation device things are a little different – driver and passenger now both react with scrunched facial expressions. It's almost painful. One thing is certain, the Pirelli P Zeros handling the 710bhp and 770nms of torque are in considerable pain even with the monster torque being limited in 1st and 2nd gears.
I've driven a Porsche 918 in relative anger and the 720 doesn't feel any slower at any point other than below 3,000 rpm in the rev range. There is a differentiating factor though – in something like a GT3, 488, AMG GT R, et al, the speed is seductive. The acceleration is an addictive temptress that transforms you into something you didn't think you had in you. You become a slut, thirsty for speed, but you can also potter around and be charmed by idiosyncratic traits that add so much to the connection you can have with an automobile. In the AMG GT R it's the race car feel and the GT3 sings a melodic paragon. The 720 is different. Yes, it is without a doubt faster than any of the cars I mentioned, but it doesn't have that same primal, bare chested, raw feel to it. This is something you've probably read in pretty much every review. The point is valid, but it isn't the point of the 720S.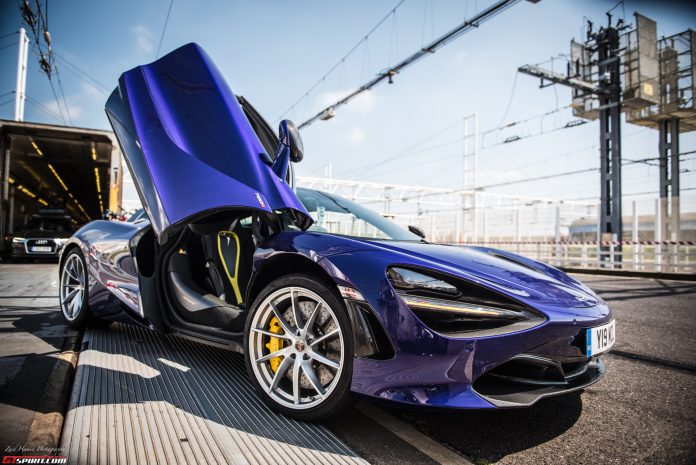 I find myself in Folkestone boarding the EuroTunnel having nourished myself with Starbucks to battle the fatigue. I've opted to justify the pilgrimage to Paris with an unhealthy craving for Macaroons. As a result, Ladurée is dialled into navigation, thankfully a new and fully functional system. McLaren are keeping up with the times. This is a delicious place to sit and eat up the miles.
The 35-minute crossing is always exciting and this one was no exception. LEGO have teamed up with McLaren and the latest Speed Champions model is a 720S. Seemed rude not to release my inner child and build the 720S in 'my' 720S under the English Channel. Sadly, this tiny orange toy is the only McLaren I can realistically take ownership of. I united the designer's torso and legs, but the idea of having to tear his hair off to fit a helmet seemed a little barbaric…sorry Rob! McLaren worked with LEGO and created a full sized 720S that I added a few bricks to last year. The full-scale machine weighed in at 1.5 tonnes, around 100kgs more than the real car I'm crossing the Channel in. That's what 280,000 pieces weighs!
The full sized McLaren is a car that has an extremely wide, elastic bandwidth of ability and that is why that it doesn't set your pants on fire and it's the reason I think I like it…. a lot. That may sound bizarre and something of a juxtaposition, but this is a supercar that's always ready to deliver exactly what you ask of it. I recently ran a Porsche 911 for a few days. The 911 is the staple sports car, the one the city bankers buy without second thought and commute to work in.
It was great, comfortable and reassuringly pleasant to drive. Doing the same commute in the McLaren was just as comfortable and easy. The visibility was even better than the Porsche's – glass c-pillars are a splendid innovation.
Yes, the Mac lacks back seats that are useful as storage space, you'll forever look for but never find a glovebox and yes it's stupendously thirstier. Everything I lost in fuel economy and practicality I gained and overcompensated for with the dramatic styling and gorgeous granular steering feel, even if it could do with a little more weighting as you wind on more lock. Top tip to potential owners, you'll struggle to fit a Fortnum & Mason picnic basket in the McLaren. Rimowas double as the sophisticated suave alternative.
The 720S is a very well put together machine and don't get me started on the attention it gets. Young and old, male and female, Londoners and Parisians – all comically fell off the pavement trying to catch a glimpse. The extreme design stands out like a Teletubby at a swingers party. In Lantana Purple, or as I prefer – Willy Wonka spec, with contrasting bright silver wheels and yellow brake callipers, the 720 is a thing of huge presence.
You are entitled to debate whether or not it is beautiful, you cannot deny that it is purposeful. Forgetting that the designer of the 720S, Robert Melville, is something of a friend, I think it is utterly jaw dropping. The age old cliché that a car could sit in a museum as a sculpture and not look out of place has never been so fitting.
You can drive it off the museum floor and back home from work, then casually drive to Paris from London for a picnic next to the Eiffel Tower then back again in comfort. It's bizarrely quiet at a cruise and the sports seats are very accommodating. You can sit back, relax and indulge in debate with your passenger, casually forgetting you're in one of the fastest cars on sale today.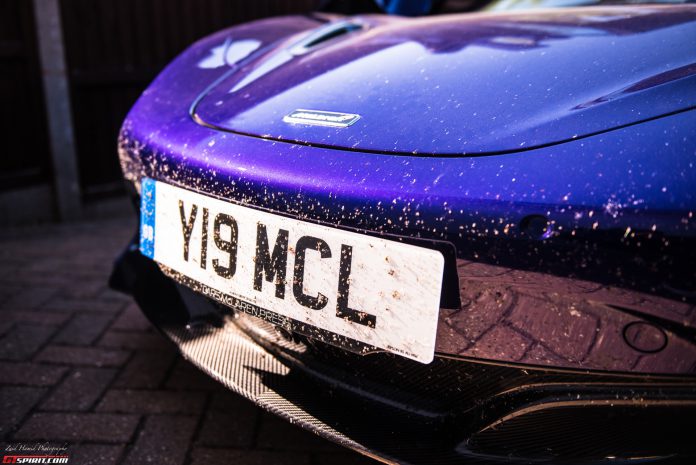 Darling supermodels and bruising bouncers that insisted on a seat were equally startled about how well they fit. Any sense of claustrophobia can be banished with the selection of the gorilla glass panels above occupants heads and flood the cabin with light, the more sporty and purposeful carbon top options on this car looked spectacular under the Parisian sun.
Stick the suspension and drivetrain in Comfort and it will take long journeys (yesterday on London's A40, today on France's A1) in its stride. Rock up to a drag strip, engage track modes and you have a completely different animal. It won't woo you with its emotion, but it will do 0-100 km/h faster than it's claimed 2.9 seconds time after time with the mind-blowing launch control initiated. Want to drive on from Paris to Germany, embarrass every Porsche GT car including the GT2 RS on the autobahn? No problem. Weekend attacking the Nurburgring Nordschliefe? Consider it done. You cannot fault the technical and mechanical abilities of the 720, it is unflappable and that is what McLaren set out to achieve.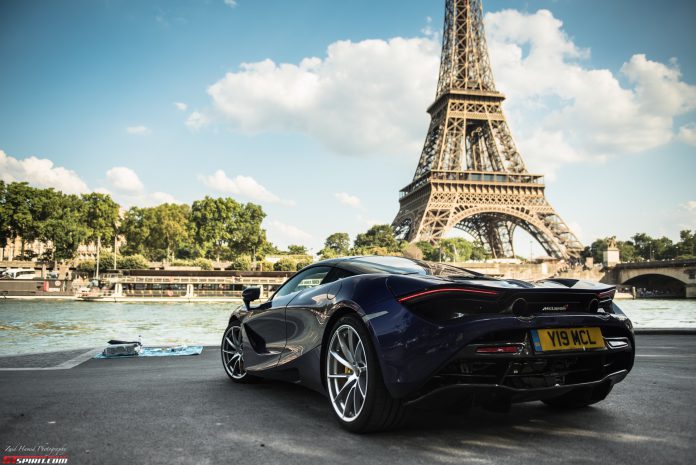 It is a technical marvel that can do everything every supercar owner could want on paper. Just don't expect it to give you a lap dance, that's what the LT model will be for. That's why in the 720S you cling to the excitement of speed and swelling acceleration in track mode because that's where it makes you feel alive. The dash folds away and leaves you with a wide uninterrupted view of the road ahead. It's you and the speed and that's what the McLaren has nailed. It's a new age of supercar and it is mind boggling, but in a digital sort of way. This is a car with 360° parking cameras, keyless entry and mood lighting that has taken the parameters you expect of a supercar and pushes them further than I thought possible with its magnificent multidimensional talents.
I for one cannot wait for the special hardened variant as breadth of ability is no substitute for hair-raising excitement. Or perhaps I'm just a fiendish adrenaline junkie that needs to grow up and appreciate the engineering sensation that is the McLaren 720S. This is a milestone that puts its rivals to shame and all without breaking a sweat.