Porsche has broken the overall Nurburgring record with a 5:19.55 minutes time, set by Timo Bernhard in the revamped Porsche 919 Hybrid Evo. The new record is a minute quicker than the 3 decade old all time record set by Stefan Bellof in the Porsche 956C in 1983. Back then the track was longer by 200 meters, nonetheless, the new time will likely remain unbeaten for a long time to come. The Porsche 919 Hybrid Evo is based on the already successful, Le Mans winning Porsche 919 Hybrid, but without the numerous restrictions of the FIA, allowing Porsche to show full potential of their quickest racecar of all time.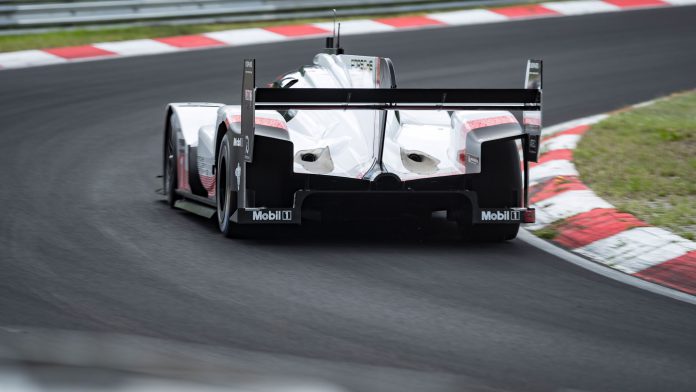 As it stands, Porsche holds both Nurburgring records for production and race cars. The 991 GT2 RS holds the record for production cars with a 6:47.25, a record that was shortly held by the Huracan Performante. The 991.2 GT3 RS comes a close third with a time of 6:56.4 minutes. While most manufacturers have stayed away from Nurburgring records, arguing that the records are not meaningful anymore, it's still exciting to see what modern supercars are capable of on the legendary track.
Before quitting WEC, Porsche totally dominated the endurance championship with the 919 Hybrid, winning the 24 Hours of Le Mans race in 2015, 2016 and 2017, the FIA World Endurance Championship three times in a row including the manufacturers' and drivers' titles.