Sergio Marchionne gave a keynote presentation on Friday. It set out his plans for Fiat Chrysler Automobiles moving into 2022. The speech was heavily focused on expanding the Jeep, Alfa Romeo, Maserati and Ram model ranges which represent the most significant portion of FCA's revenue and earnings.
It has been over 4 years since we first saw the Maserati Alfieri concept at the Geneva Motor Show 2018. At the time, many were speculating that it would replace the ageing Gran Turismo model. In any event, we expected it to be along soon to compete with the Jaguar F-Type and Mercedes-AMG GT.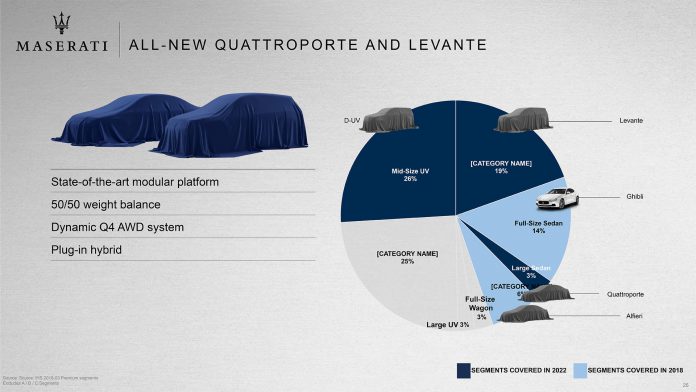 Marchionne's key not confirms that the Alfieri is still in the works, both in Coupe and Cabriolet form, and will hit the market by 2022. The Alfieri will be offered as a full-electric model, a full-combustion model or as a plug-in hybrid. It will serve as a halo model for Maserati with a top speed of more than 300 kph (186 mph) and a 100 km/h sprint of less than 2 seconds.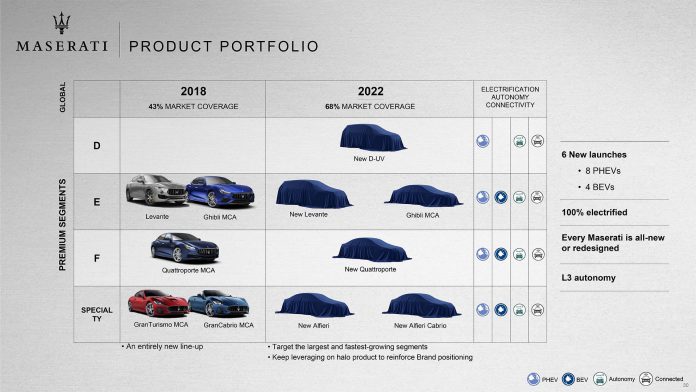 Marchionne also gave some idea on what we should expect from the rest of the Maserati range. By 2022, Maserati will have released a new Quattroporte and Levante with the Ghibli remaining the same but gaining electrification and autonomous technology. Maserati also appears to be working on a midsize SUV to be positioned below the Levante and compete with the Q5 and Macan.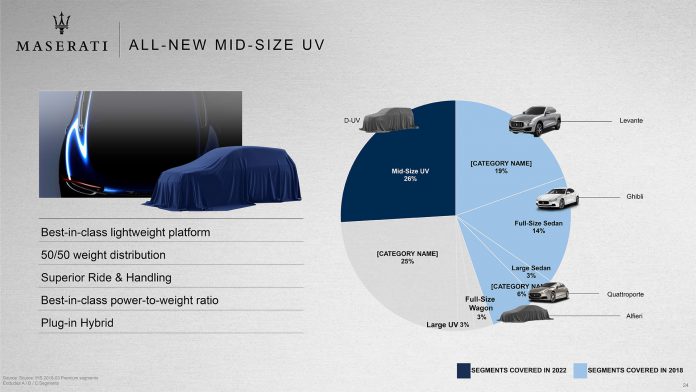 With all things going as planned, by 2022, Maserati should have a completely new model range. The focus will be on developing electric technology and level 3 autonomy. That's 6 new model launches in four years!