The Blenheim Palace witnessed more than 10,000 visitors who attended the annual Supercars At The Palace, the preview to Blenheim Palace Classic & Supercar. Petrolheads of all ages grasped the opportunity to spend the morning savouring some of the rarest high-performance cars on the planet, all of which were openly displayed within the stunning Great Court.
Whilst intoxicating, the atmosphere was relaxed and delightfully informal, with manufacturers such as Alpine, Aston Martin, Bentley, David Brown Automotive, Lamborghini, McLaren and Rolls-Royce Motor Cars also in attendance, showcasing their latest models to a very appreciative audience.
Blenheim Palace Classic & Supercar Preview
Photos by Aaronandcars
With more than £50 million worth of automotive royalty on display, visitors were treated to an
amazing collection of some of the rarest modern and classic supercars ever built. In total, 140 cars were displayed across four zones; Porsche Performance, Forza Italia, Best of British and Best of the Rest. One of the rarer models found was the Bugatti Veyron Pur Sang, one of only five ever produced.
Not to be outshone was the single-seater sensation that is the BAC Mono, a 710Bhp Gumpert Apollo, believed to be the only road-registered model in the country and finally a very rare sight indeed; a stunning pair of bespoke-built Wiesmanns; an MF3 and MF5. Whilst Supercars At the Palace was without doubt a huge success, the organisers are keen to point out that it was simply a preview to a much bigger event later in the year.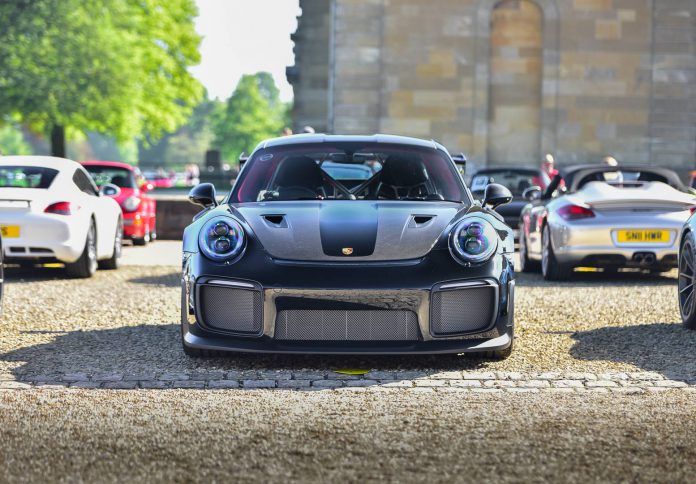 "Supercars At The Palace was essentially a 3 hour breakfast meet" commented Sales Director & Co-Founder, David Bagley. "When you consider that we had in excess of £50 million worth of cars on display and more than 10,000 visitors attending, just imagine what the main event, Blenheim Palace Classic & Supercar will be like on September 2nd. That event will comprise of the latest manufacturer displays, classic car displays, a 400-strong Porsche 70 years celebration and the focal point of the day, 80 carefully selected supercars from 1978 to modern day competing in the Pirelli Prestige & Performance Competition – the UK's only concours event for modern-day classics. In total, we anticipate in excess of 1,000 cars and more than 20,000 visitors. In a very short space of time, it has become Oxfordshire's Motor Show and will be a fantastic day out for owners, collectors, buyers and enthusiasts of all ages. The Blenheim Palace Classic & Supercar on Sunday 2nd September is not to be missed!"
Tickets to the event will go on sale on Wednesday 16th May. – www.blenheimclassicsupercar.com. Blenheim Palace Classic & Supercar will be held on Sunday 2nd September.