Scuderia Cameron Glickenhaus released teaser photos of the planned SCG 004C GTE/GT3/GT4 yesterday. The new race car will be joined by a Road Legal CS model planned to debut in 2020. Both cars will sit lower in the Glickenhaus range than the SCG 003C and SCG 003S, based upon the already announced SCG 003S road car.
A post that followed the release of the teaser image revealed that the 004S is now expected to produce around 700 hp, up from the 650 hp it was originally announced with. It will use a twin-turbocharged V6 Nissan engine. The planned 004CS version could produce as much as 900 hp.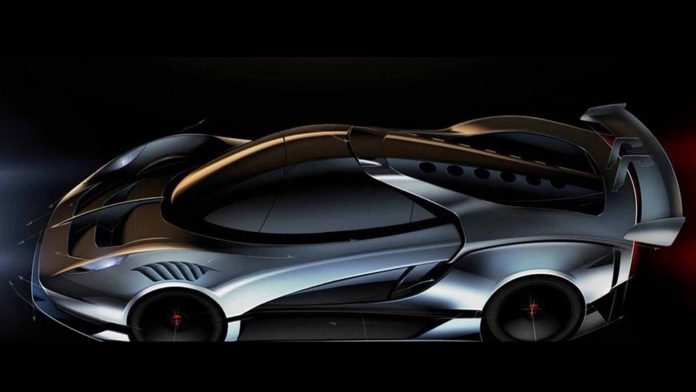 The same post also confirmed that SCG 003C will apply for entry into WEC for the 2019 season with the SCG 004C to follow in2020. As with the last few years, SCG 003C will return to N24 next weekend with further campaigns planned for 2019 and 2020.
The SCG 004S is now expected to use the 3.8 litre V6 from the Nissan GTR to provide it's 700 hp to the rear wheels. It will be offered with a six-speed manual gearbox and a paddle-shift automatic gearbox as an option. It is expected to weigh just under 1,200 kg.
The draw of the SCG 004S continues inside too. It is set to feature a central seating position, inspired by the iconic McLaren F1. Prices for the base SCG 004S road car will start at $400,000, with deposits of $40,000 required to reserve a build slot.